Massage Candle
Hintz by WOO
Body safe and sex friendly massage candle - 7.5 oz | 213 g
A meltable, pourable, and cum-able candle for massaging your things, his things; all the things. Smooth and soft, it's the best wick you'll ever have. An intoxicating aroma of sandalwood, papyrus, cardamom & other fragrance notes that smell like sex. Burn time is approximately 40 hours, so yes - you can keep going.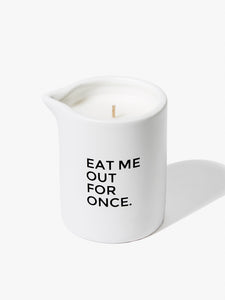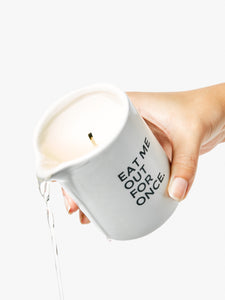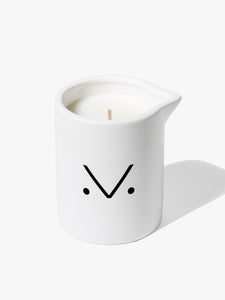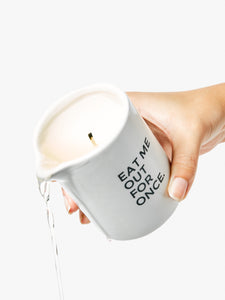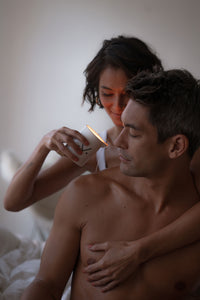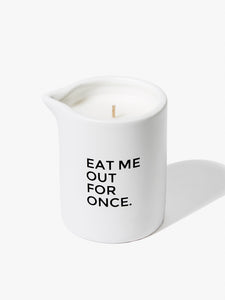 Why you should use it:
Easiest sex thing since swiping right.
Aromas to put you in the mood; aka it smells fucking amazing.
Light and smooth, it's the perfect consistency for massaging (and orgasming).
Makes being naked even more fun and flirty.
Naturally hydrating and moisturizing ingredients.
Safe for all positions.
Solo or partnered play welcome.
How to Use:
Light, wait, pour, play.
Blow to finish.
(Grab a blindfold for extra fun.)
What People Having WOO Sex Say
A great way to change up your sex life – without having to go for the full whip, mouth gag, or swingers' bowl.
The moment I smell it, I know my partner is up for some fun. Best. Signal. Ever.
Smells and feels amazing; easily the best massage candle I've ever used.
Top Answered Questions
It melts into a nice warm and light oil, perfect for massaging. Bumping, grinding, and riding, too.
Light the wick then wait for the wax to soften and melt down. Best to test a small patch of skin first, making sure it doesn't irritate or burn. Pour directly onto their body or your hands, using as much or as little as you want, massaging as you go. Avoid handling fragile or heavy objects while hands are covered in oil, unless that heavy object begins with a D or B.
Do I have to use it for sex?
Nah, babe. You can use it as an indulgent massage oil with your partner or yourself. Or just a delicious candle to lift your room and mood. Your body; your call.
YOU WITH WOO