Morning After Hoodie
The only hoodie you'll ever need. Except for his.
Naked is the best thing to wear. This hoodie is the second. Made for those in-between sex moments, like when you get up to get more lube or a snack. Pants always optional.
Care Instructions: Machine wash cold, Normal cycle only, Do not bleach, Tumble dry low, Do not iron design.
Materials: 48% Cotton, 48% Modal, 4% Spandex.
Size: Like condoms, one size fits most.

Hoodie fit runs oversize. Model is 5'5.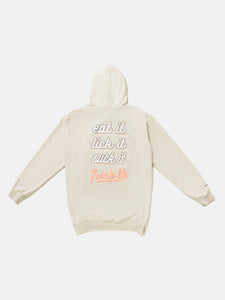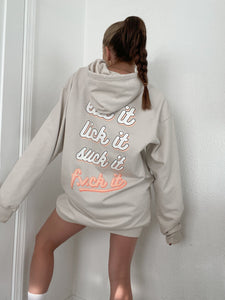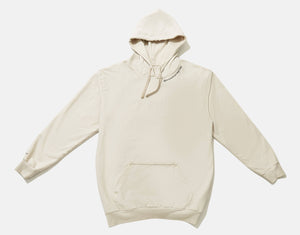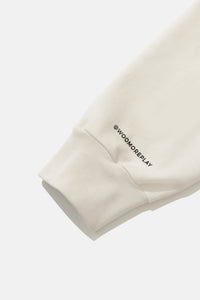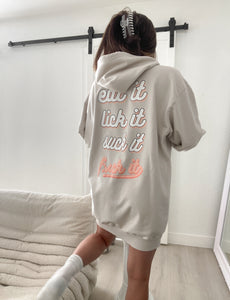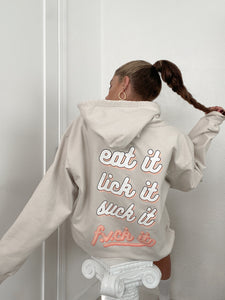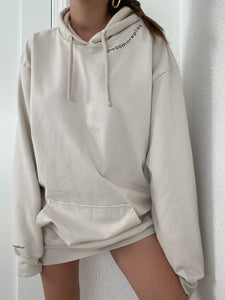 Why You Should Use It:
Hoodies are cosy. This one's also fun and NSFW.
When you feel like being sexy but also comfy.
Means he can get his hoodie back, maybe.
Show what team you cheer for: the great sex team.
Spices up any serious work lunch or family dinner.
Helps with cold nipples.
How to Use
Be naked for a lil' bit, then be non-naked by putting this on your body. Head first then hands is a good place to start. Wink, wink.
What People Having WOO Sex Say
"Not even joking, this is my official sex hoodie: I pack it in my bag whenever I know I'm about to get some."
- Ella
"The only thing I'm taking this off for is actual sex. Maybe."
- Maddy S
"I'm so tired of boring hoodies. This is exactly what I needed around my home office… and actual office haha"
- Kat
Top Answered Questions
Does this fit male or female frames?
Just like sex, this hoodie is for everyone, no matter your gender or preference.
How do I take care of it?
A low maintenance partner, this hoodie can be washed and dried with your regular cottons.
I accidentally ripped a hole in my hoodie. What should I do?
Let your partner know you've got easy access.
YOU WITH WOO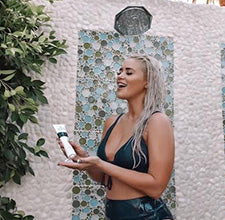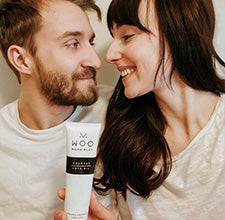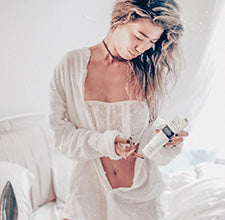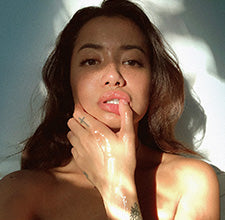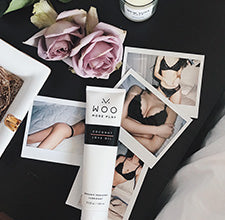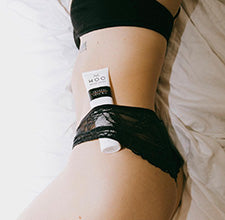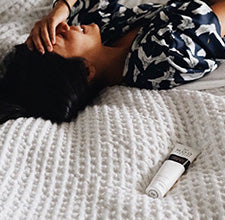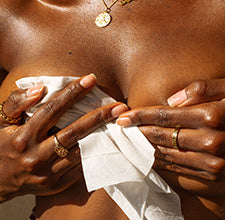 YOU WITH WOO