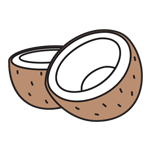 ORGANIC COCONUT OIL
Benefits:

Kills Germs: Coconut oil is packed with medium chain fatty acids (MCFAs) that kill germs such as bacteria, viruses, and fungi. For a natural, clean ride.

Increases Sex Drive: You come in contact with free radicals every day, which lower your sex drive. Coconut oil is full of antioxidants that fight free radicals. Another reason to play with your coconuts.

Free From Chemicals: Coconut oil is free from harmful chemicals and synthetic preservatives. It'll go easy on you and in you.
Vanilla on the tongue.
Never in the bedroom.
VANILLA ESSENCE
Benefits:
Promotes Sexual Arousal: Vanilla neutralizes the effects of free radicals and helps to enhance your libido and sex drive. To keep coming (back).
Mood Enhancer: The scent of Vanilla fights feelings of anxiety and depression and inspires joy. Coincidentally, so do orgasms.
Soothes Inflammation: Vanilla soothes inflammation and reduces nervous disorders. Smooth and steady.
Birds & the bees.
WOO knows the story.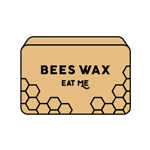 BEESWAX
Benefits:
Promotes Relaxation: Beeswax relieves stress and helps with relaxation. To get you in the mood.
Rehydration: Vitamin A in Beeswax softens and hydrates dry skin and lips. Both kinds.
Relieves Pain: Used for swelling and inflammation, Beeswax relieves pain. If he's a show-er or a grow-er.
Sweeter between
your lips.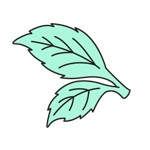 STEVIA
Benefits:
Fights Germs: Stevia reduces bacteria in your mouth. It's really good oral.
Full of Antioxidants: Rich in antioxidants like flavonoids, triterpenes, tannins, caffeic acid kaempferol, and quercetin, Stevia eliminates free radicals. Still not the biggest mouthful you'll have today.
Zero-Calorie: No harmful chemicals, additives, or calories. For an even sweeter clean-up.
Because everything's better with your pants off. We believe in really good sex. To be done however you like, with whoever you like. And we've made it even better for you. We did a lot of product testing to find the right consistency, ingredients, scent, taste, and sensations. Like, a lot of testing. Have fun!
FULL INGREDIENTS LIST:

COCOS NUCIFERA (UNREFINED VIRGIN COCONUT OIL), NATURAL FLAVOR (VANILLA ESSENCE), BEESWAX, WATER/AQUA, JOJOBA ESTERS, HELIANTHUS ANNUUS SUNFLOWER SEED WAX, ACACIA DECURRENS FLOWER WAX, POLYGLYCERIN-3, STEVIA REBAUDIANA LEAF EXTRACT (STEVIA) *CERTIFIED ORGANIC.