Save up to 20%
and get free shipping
Why you should use it:
"Lube makes sex better," said by legit every sex expert ever.
Ingredients so natural and organic you could eat them. Literally.
Perfect texture: non-sticky, long-lasting, smooth, and moisturizing.
Free from shitty ingredients, like parabens, petroleum, and silicone.
Doubles as a massage oil (but we all know what that's code for).
Tastes and smells like vanilla cupcakes (so you will to).
Key Ingredients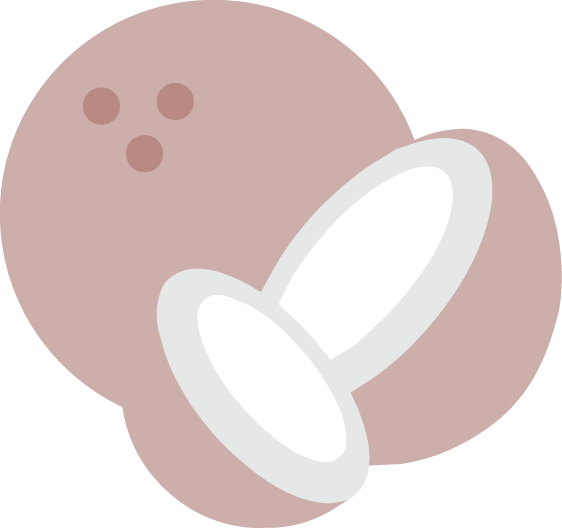 ORGANIC COCONUT OIL
Our hero ingredient, it gives our Love Oil its unique smooth and silky texture. It's also rich in antioxidant, antibacterial, anti-fungal, and anti-inflammatory properties, so while you're 'taking care of yourself, our Love Oil is taking care of you, too.
VANILLA ESSENCE
Delicious to taste and smell, Vanilla has long been used for its aphrodisiac properties, promoting feelings of pleasure, relaxation, and joy. Though, TBH, it's just another excuse to get your tongue involved.
BEESWAX
Don't mind your beeswax, share it all over your body and theirs. Rich in vitamin A and antioxidants, beeswax is great for moisturizing your skin. Making it a perfect lube ingredient, so you can walk, not crawl 'after'
STEVIA
A natural, zero-calorie, and zero-sticky sweetener, it also takes great care of your skin. It's naturally rich in antibacterial and antioxidant properties, like flavonoids, triterpenes, tannins, caffeic acid kaempferol, and quercetin. A mouthful, sure, but you've done bigger.
Full Ingredient List: FULL INGREDIENTS LIST:
Cocos Nucifera (Coconut) Oil*, Beeswax*, Deionized Water, Jojoba Esters, Helianthus Annuus (Sunflower) Seed Wax, Acacia Decurrens Flower Wax, Polyglycerin-3, Natural Flavor, Stevia Rebaudiana Leaf Extract *Certified Organic
How To Use:
Pour, rub, massage, finger, grind, throw, or foot for all we care. Just go enjoy the f*** out of yourself. Follow up with Freshies to fully optimize your post-sex recovery.
What People Having WOO Sex Say
" I don't remember how exactly I came across 'WOO'...But my wife & I are beyond happy that we did. This stuff is awesome. I wasn't sure if we needed it, but bought some anyway… let's just say I'm already on round 3 of WOO. You NEED this!"
"LOVE this product! It smells and tastes delicious, consistency is smooth, and feels super clean after use. I highly recommend if you're looking to elevate your sex game."
"Will definitely purchase Love Oil again. The best product ever. No mess, smells great, tastes wonderful and the consistency, hands down, is the greatest. Highly recommend!!!"
Top Answered Questions
Why does my Coconut Love Oil get hard when it's cold?
Our main priority when creating Coconut Love Oil was to make sure that we were creating a product with the most natural and organic ingredients possible. Due to the natural properties of organic coconut oil, WOO can harden or get grittier in colder temps.
In colder locations, we recommend storing your WOO in your shower/next to your heater/or any other warm location in the house. The shower is our favorite spot because your daily shower and steam cycle helps keep the desired consistency. This lets you get the prep work out of the way, so when it's time to get into the sheets, your WOO is just as ready as you are. Squeeze it into your palm, massage it around for a bit and then start to play with yourself (or your partner).
Yes! Love Oil was consciously created with vanilla essence and a touch of stevia so it (and you) will taste amazing.
Is WOO safe to use while I'm trying to conceive?
Our Coconut Love Oil is FREE from nasty chemicals, parabens, sulfates & spermicides - so you are safe to WOO while working on a baby. Remember to always consult your doctor before adding any new products into your routine :)
YOU WITH WOO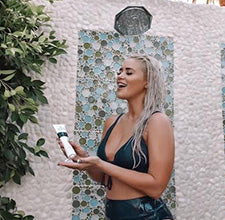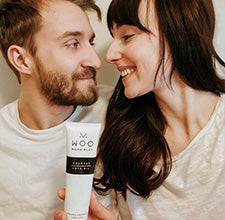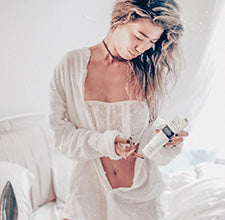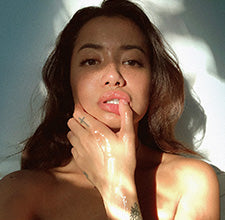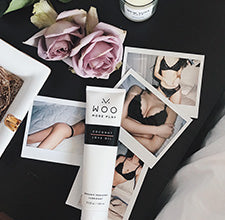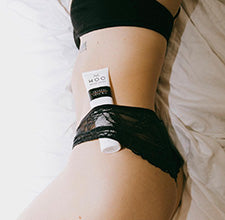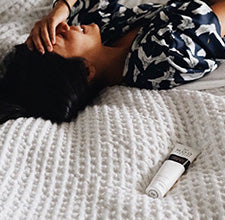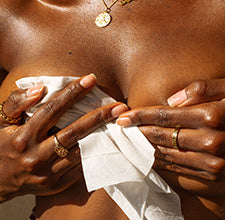 YOU WITH WOO