The Wetter The Better
You've heard us preach it before, the wetter the sex the better the sex. But when it comes to lubes, some people don't know where to start. We've got your back! Whether you use them alone or together, this bundle will let you explore the different textures and uses of our two favorite lubricants.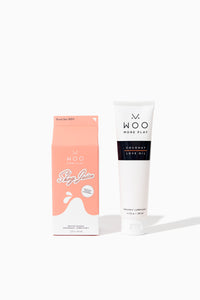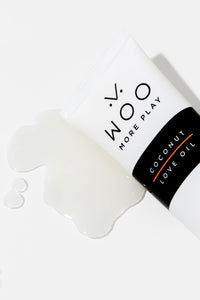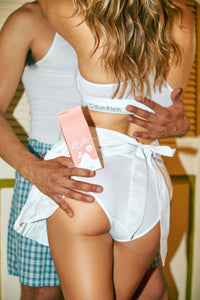 Why You Should Use It:
The perfect, vanilla-flavored lubricant for oral paired with the silkiest, toy and condom-compatible partner for penetration
Natural products created with your most sensitive areas in mind
Insanely hydrating and enriching with body-loving ingredients
100% guaranteed to make sex better
How To Use:
● Coconut Love Oil - Oil Based Lubricant:
Pour, rub, massage, finger, grind, throw, or foot for all we care. Just go enjoy the f*** out of yourself. Follow up with Freshies to fully optimize your post-sex recovery.
● Shag Juice - Water Based Lubricant:
You can use Shag Juice for solo sex or partnered sex, hands-free or hands-on. Pour, rub, insert, finger, grind, you know the drill. Shag Juice is great for those with sensitive skin and is compatible with all toys. Let the juice be your partner in crime for all of your worst decisions.
What People Having WOO Sex Say
"Tbh I ordered this lube because I thought it looked cute, but now I'm obsessed with this formula too. WOO kills it." - Courtney K.
" I don't remember how exactly I came across 'WOO'...But my wife & I are beyond happy that we did. This stuff is awesome. I wasn't sure if we needed it, but bought some anyway… let's just say I'm already on round 3 of WOO. You NEED this!" - Kelsey B.
"I have such sensitive skin & it's normally so hard for me to find a lube that doesn't give me an infection. But I LOVE this lube and can't wait to buy another. Plus, it's the perfect size to throw in my purse to bring on a night out." - Lydia R.
Top Answered Questions
Can I use Shag Juice for oral?
While Shag Juice is great for toys, and many types of solo and partnered play, our water-based lubricant was not designed for oral play. Shag Juice is not flavored and is best used for toys and penetrative activities.
Yes! Love Oil was consciously created with vanilla essence and a touch of stevia so it (and you) will taste amazing.
Is Shag Juice compatible with condoms?
Duh! Our water based lubricant is compatible with both polyisoprene and latex condoms. We recommend throwing Shag Juice and your favorite condom in your bag before every night out, so you're safely prepared to make every naughty decision that comes your way.